Raphaël Haddad joins GEDEON Experiences as Business Development Manager. His main responsibilities will be to contribute to the development of GEDEON Experiences' business and projects in France and abroad, to promote and market the company's existing and future catalogs, and to raise the profile of GEDEON Experiences' productions.
Raphaël Haddad will also be the point of contact for any requests for customized creations.
In the course of his fifteen years' experience as a createch manager and producer, Raphaël Haddad has acquired in-depth knowledge of public and private financing methods, platforms and broadcasters, and the distribution and monetization of immersive and interactive content. Aware of the state of the art in immersive technologies, evolving business models and new market opportunities, Raphaël Haddad will help projects evolve in the XR ecosystem, and support customers and partners in their use of new technologies.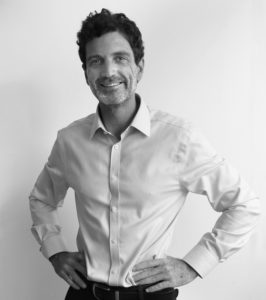 For over 4 years, GEDEON Experiences has been developing its expertise in the original creation of immersive, sensory and interactive environments, producing experiences based on exclusive concepts in video-mapping projections and virtual reality. GEDEON Experiences also develops commissioned projects for heritage sites, cultural venues and advertisers looking to benefit from exclusive, innovative concepts.
After Pompeii at the Grand Palais, Japan at the Jam Capsule, the Ocean under the Dome exhibition on tour in France, GEDEON Experiences has signed Via Sensoria, a sensory tasting experience created for the Cité du Vin in Bordeaux, and GAUDI, l'atelier du divin, a collective VR experience co-produced with the Small Creative studio and NHK to be deployed for a year in Japan from June 2023.