GEDEON presents its new Virtual Reality experience "GAUDI, l'atelier du divin" from June 1, 2023 at the NHK Museum of Broadcasting in Tokyo. The experience will then embark on a year-long tour of Japan.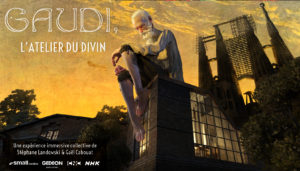 1926. Weakened by age and feeling his death approaching, Gaudí invites his new assistants to discover his studio, to understand his vision and complete his work. By slipping into the costume of a disciple and guided by the voice of Gaudí himself, the user discovers the architect's extraordinary personality, his revolutionary working method and his teeming universe. The aim is to understand Gaudi, so that when the time comes, he can take over and complete the monument to which he devoted his life: the Sagrada Familia.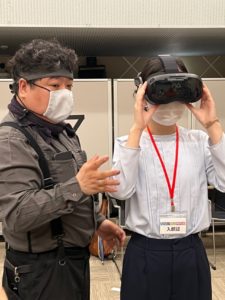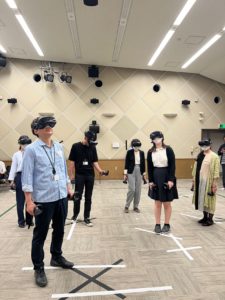 A coproduction GEDEON MEDIA GROUP – Small Creative – NHK, Japan Broadcasting Corporation
Director : Stéphane Landowski & Gaël Cabouat
Art Direction : Claire Allante
Music : Mathieu Lamboley
Production team : Stéphane Millière, Agnès Garaudel, Alize Lecuivre, Vincent Guttmann, Jean Dellac, Voyelle Acker, Léo Tavares, Sofiane Tihdaini
Thanks HTC VIVE JAPAN for his collaboration.
and CNC – Centre national du cinéma et de l'image animée