Thursday, May 11 at 10:55 p.m. on CANAL+.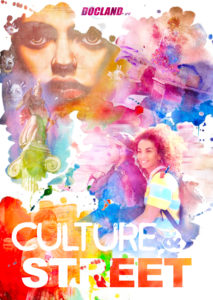 Nadia Mechaheb is athletic, sunny, a hip-hop dancer and passionate about urban culture. At each destination, she sets out to meet those who transform the street into a place of expression and creativity.
For this episode, we head for Athens. For many years now, Greece has been suffering from economic and migratory crises, which have encouraged a flourishing of street artists and popular underground culture. Nadia takes us on a tour of secret abandoned sites nestled in the heart of the capital with an urban explorer.
She meets a street artist who revives the thoughts of ancient philosophers, and follows in the footsteps of an atypical choreographer who dances to the rhythm of the city every day. An astonishing urban exploration that gives us a different view of Athens.
Directors : Clémentine Arnaud & Sébastien Oberlé
Writers : Clémentine Arnaud, Sébastien Oberlé, Nadia Mechaheb
Producer : Carine Nonnenmacher
Production : DOCLAND Yard
Length: 52′