25 YEARS AGO, THE FIRST VESTIGES OF THE LEGENDARY ALEXANDRIA LIGHTHOUSE BUILT IN 280BC ROSE FROM THE SEA BOTTOM BEFORE THE EYES AND CAMERAS OF GEDEON'S FILMMAKERS. TO CELEBRATE THE 25TH ANNIVERSARY OF THIS AWE-INSPIRING EVENT, GEDEON IS OFFERING A FREE VIEWING OF THE FILM ONLINE FOR ONE MONTH AT THE FOLLOWING LINK 
On October 4, 1995, archeologist Jean Yves Empereur, director of the Center of Alexandrian Studies, lead a bold mission which succeeded in lifting 20 massive stone statues from the acclaimed Lighthouse out of the Mediterranean Sea.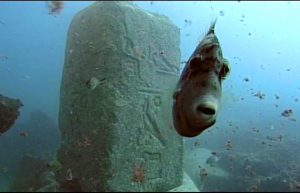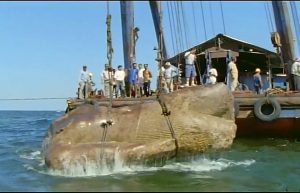 This exceptional rescue campaign led by the Center of Alexandrian Studies, with the help of the French Institute of Oriental Archaeology (IFAO), was entirely financed by the production company GEDEON, which raised in 1995 the 1.750 million francs (315.000$) required for the mission.

The documentary film, entitled « The Seventh Wonder of the World », which followed the expedition for over a year, was aired on major television stations around the world, most notably on France 2, the BBC in England, PBS in the US, and the NHK in Japan. The film was awarded more than 15 prizes at international film festivals.

Prior to the worldwide broadcast, a construction site had been launched in Alexandria which would have forever buried the 3000 vestiges of the Lighthouse still lying at the bottom of the sea. The airing of the film, inciting public opinion, helped to bring the construction site to a halt. Ever since, underwater excavations have been pursued year after year, revealing the secrets of how the monument was built and allowing archeologists to restore it to its original shape.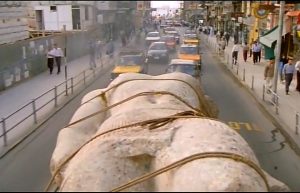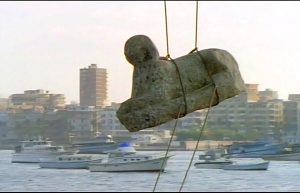 For GEDEON, the success of this first scientific documentary would lead to a long line of films documenting explorations of utmost importance, from the unearthing of the oldest hominid in the Republic of Chad to the most recent excavations in Pompei. Today, GEDEON is reaching beyond télévision transposing its images into immersive experiences at world acclaimed museums. The immersive exhibition of Pompei, coproduced by GEDEON with La Reunion des Musées Nationaux, can be visited at the Grand Palais on the Champs Elysées until November 2, 2020.

The Seventh Wonder of the World (1996 – 52') Directed by Andrew Snell and Thierry Ragobert. Coproduced by GEDEON, France 2, BBC, WGBH NOVA, Le Louvre, Elf Aquitaine