A documentary series divided into four 52-minute episodes dedicated to the post-war reconstruction of four iconic cities: Le Havre, Warsaw, London and Berlin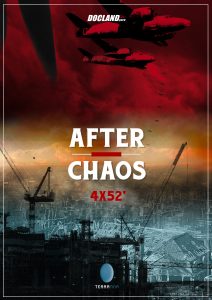 The full series will be available for viewing on the Planète + channel after the screening of the "Le Havre" episode at the Municipal Theater of Le Havre on Tuesday, March 22.
March 24 at 9pm: Le Havre & Warsaw
March 31 at 9pm: Berlin & London
Découvrez le teaser du film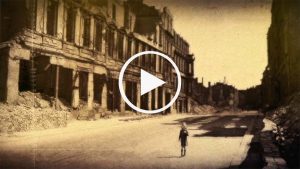 In the aftermath of the Second World War, chaos ensued. German and Allied bombing had killed millions of civilians. Most major cities were in ruins, with hundreds of thousands of homeless to be rehoused. Le Havre, London, Berlin and Warsaw were among the most badly damaged. The documentary series After the Chaos tells the story of how these European cities were destroyed by bombing and how they were rebuilt and reinvented after the War. 
DIRECTOR : Quentin Domart

WRITER : Quentin Domart

DISTRIBUTION : Planète+

PRODUCTION : Docland Yard

LENGTH : 4×52'

YEAR : 2020